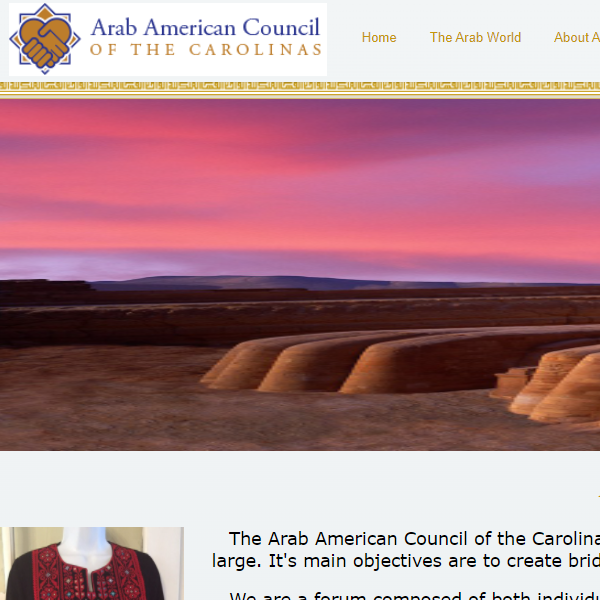 Arab American Council of the Carolinas
The Arab American Council of the Carolinas is a community based network of individuals and organizations that highlight the contributions of the local Arab community to the community at large. It's main objectives are to create bridges of communication and to promote trust and understanding between both communities.

We are a forum composed of both individuals and organizations that identify with the Arab American community and is open to all individuals interested in learning about the Arab World. We are a non-profit organization with tax status 501© (3).