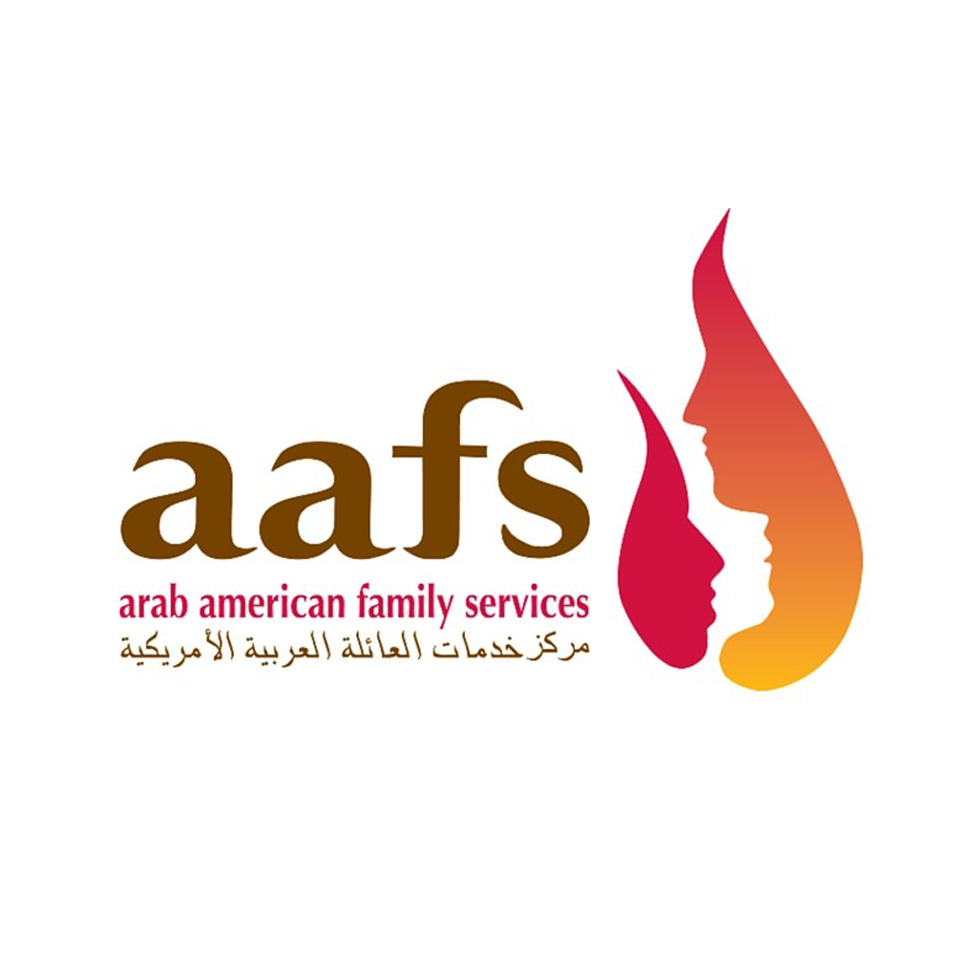 Arab American Family Services
Arab American Family Services is a 501(c)(3) non-profit that changes and impacts the quality of life by serving and building stronger and healthier generations of Arab Americans in our communities.

AAFS provides service to over 30 communities in the South Suburban Chicagoland area. Our programs focus on the areas of safety net case management as well as domestic violence prevention and intervention, elderly and disability assistance, cultural diversity training, mental health assistance, immigration services, community health and edication programs and youth programs. AAFS is a non-political, non-religious organization that focuses on building respect and understanding between Arab-Americans and the mainstream-American culture. We not only assist Arab speakers in their native language and dialect, we are increasingly recognized by government agencies and other nonprofits as the best local resource for cultural exchange and translation services. AAFS serves as a catalyst for social change by actively seeking to confront the myths and taboos that have kept some Arab Americans from obtaining the assistance they need. By helping local neighbors overcome personal crisis, strengthen their families, and live healthier, more successful lives, AAFS is making a profound and positive impact in our community.